About Frankland Island Reef Cruises
Welcome to Frankland Islands Reef Cruises, your gateway to the untouched natural beauty of the Frankland Islands, a hidden gem nestled within the Great Barrier Reef Marine Park. Our mission is to provide you with a unique and unforgettable experience in one of the world's most precious marine ecosystems.
Our Story
Founded by a team of passionate individuals deeply committed to environmental preservation and sustainable tourism in 1987, Frankland Islands Reef Cruises was born out of a desire to share the pristine beauty of the Frankland Islands with the world. Our journey began with a vision to create a responsible and immersive adventure, allowing visitors to connect with the natural wonders of the Great Barrier Reef in an eco-conscious manner.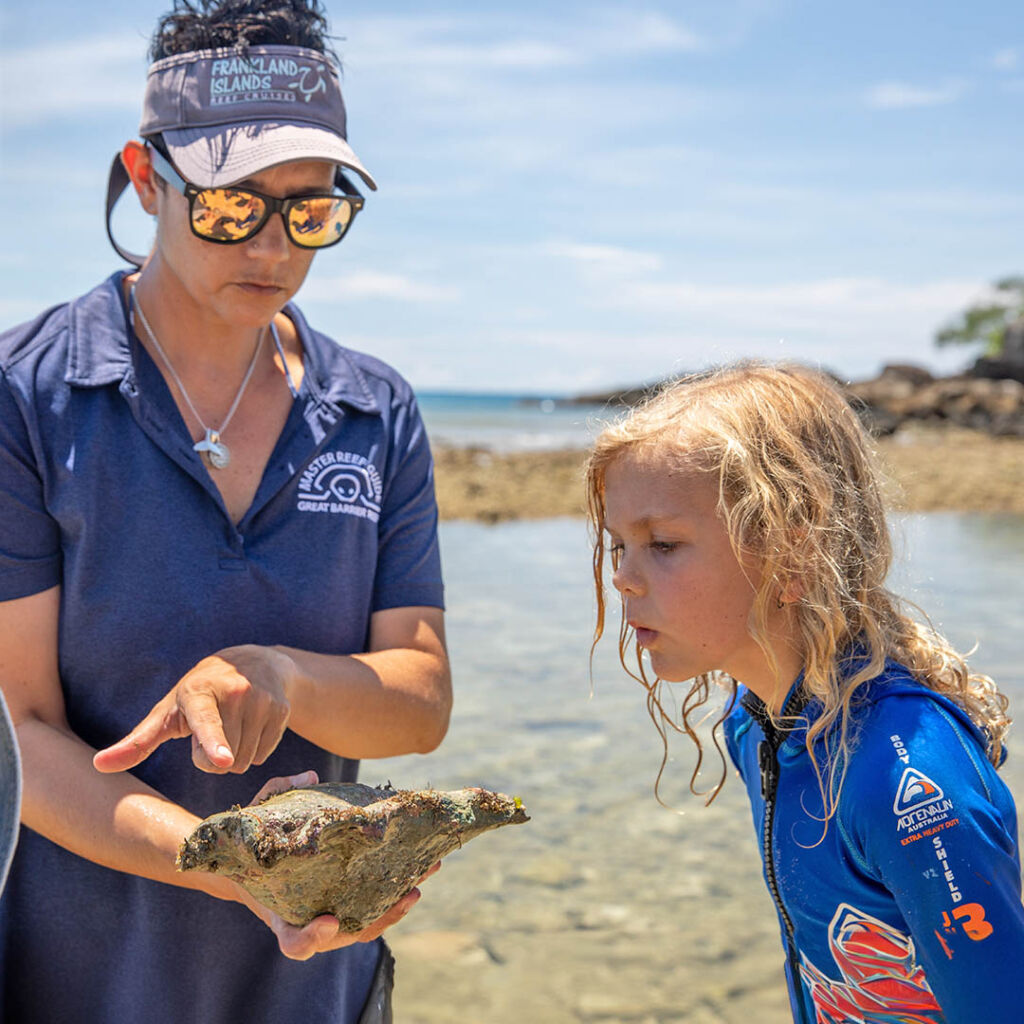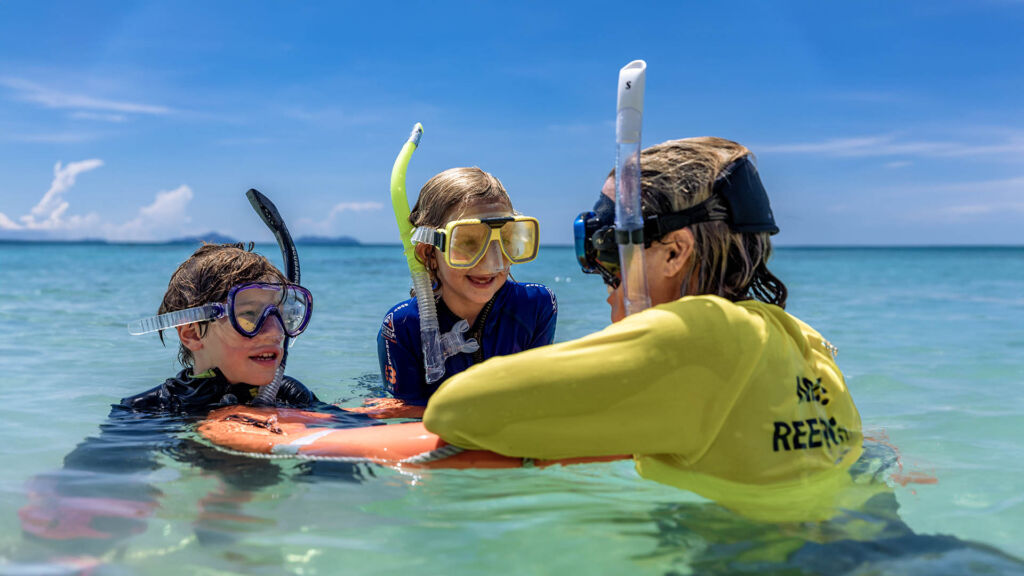 The Frankland Islands Experience
Our tours offer an unparalleled opportunity to explore the Frankland Islands, a group of five islands renowned for their unspoiled reefs, vibrant marine life, and lush rainforests. With a focus on environmental stewardship, we have designed our experiences to minimize our ecological footprint while maximizing your connection with this remarkable ecosystem.
Our Team
Our dedicated team of marine biologists, ecologists, and passionate adventurers are here to make your visit to the Frankland Islands extraordinary. With years of experience in marine conservation and tourism, they are eager to share their expertise and enthusiasm with you, enhancing your appreciation for this pristine ecosystem.
Our Parent Company
Frankland Islands Reef Tours is proud to be part of Entrada Travel Group, a leading provider of amazing tourism experiences across Australasia.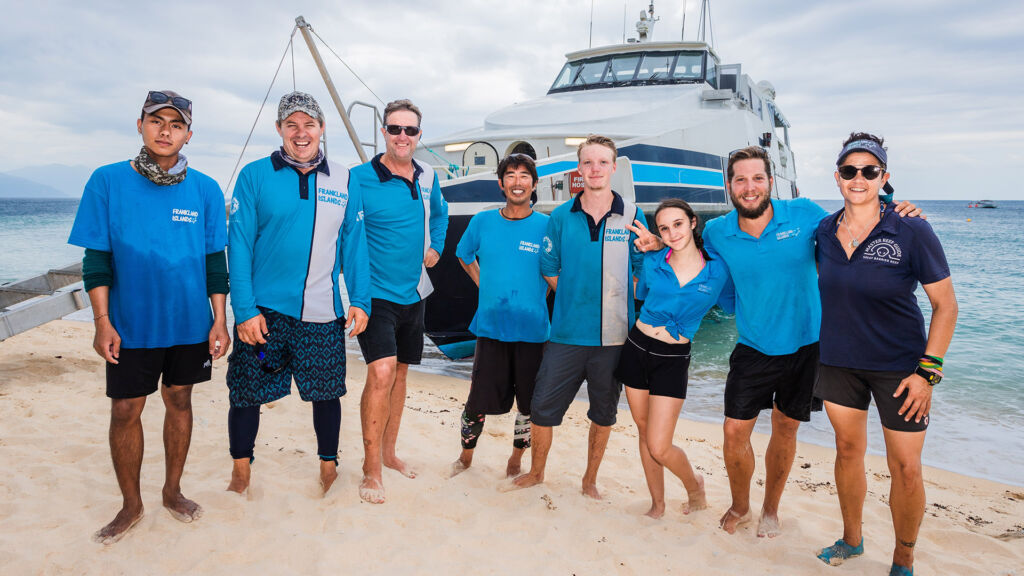 What makes our tour so special
Discover the untouched natural beauty of the Frankland Islands
Cameron, Sept 2023 (Google Reviews)
Could not have been happier with our day. Great guides, easy down river trip and across to the island with stunning views. The island itself was beautiful and incredibly isolated, it was a small personal tour that was highly enjoyable. You should definitely do the guided snorkel tour if you do the day trip
Briony, August 2023 (Google Reviews)
Perfection! Having the option of semi sub tour, sup, snorkelling on your own, snorkel safari in group, island tour, beautiful lunch and an ideallic island setting is superb for a family wanting to explore Great Barrier reef and not be stuck on a boat the whole day. Swimming above coral, colourful marine life, fish and swam with turtles! Would love to go again! Thank you crew we have wonderful memories.
Farima, July 2023 (Google Reviews)
It was am amazing experience! I got picked up by a coach in the morning, the coach was well ventilated, drove for about an hour in that until we hour to the ferry. The boat trip was about an hour long too where I saw beautiful sights of nature! They provided free drinks and snacks both ways in the ferry and lunch was also included in the island! They can provide something for every dietary requirement, including vegan.
Andree, August 2023 (Google Reviews)
What a hidden gem this tour was. Beautiful island, river cruise and great reef. Nice small group. Had the island to ourselves. Knowledgeable, friendly crew. Fabulous value. Will definitely be recommending this trip.
Eleanor, August 2023 (Google Reviews)
Highlight of the holiday!! Can't recommend enough: we were picked up outside our hotel in the morning, drove to the boat where we had a great trip down the Mulgrave river before another 30 min on the sea and we arrived at the island. Variety of activities available from free snorkelling in a watched boundary and a snorkel tour a bit further out, to a semi-submersible and rainforest island tour where you can see in rock pools. The semi-sub was a little murky so if you enjoyed the snorkelling tour, I'd carry on on your own, as it's what you saw before, but less clear, but if you're not comfortable snorkeling, then it's a great alternative to see the corals.
Kate, August 2023 (Google Reviews)
Excellent day tour to a great little island. Crew were wonderful and provided an overall fabulous experience. Suitable for most all ages/abilities and can do as much or as little as you like. Highly recommend.
Natalie, June 2023 (Google Reviews)
We had a fantastic day out. Both snorkeling off the beach or through snorkeling safari are amazing. Lots of fish and good to see many healthy vibrant corals. The whole crew has been very helpful. It is a perfect trip for the whole family even for little kids.
Cindy, Oct 2023 (Tripadvisor)
Very well organized. Staff was amazing!! Something for everyone. You had your choice of snorkeling, glass bottom boat, kayaks, sup, guided nature walk ( totally amazing and interesting!) and there was even a treasure hunt for young kids. Food and snacks were great as well! Highly recommend!
Lorna, Aug 2023 (Google Reviews)
Had a great day out on Frankland Island Reef Cruises. You can do as much or as little as you want on the island so perfect if you want to snorkel and spend lots of time in the water or just sit on the beach in the sun listening to the birds. The boat trip over is pretty short so good if boat travel isn't your thing. Semi-sub trip is great if you are not a confident swimmer or fan of snorkeling. The information is interesting and while not crystal clear its a good reminder the reef can survive & flourish but we can do lots to help in our everyday life. Loads of food for lunch and afternoon cheese & biscuits was a great way to finish off the day. Highly recommend this trip
Karen, Sept 2023 (Tripadvisor)
We can throughly recommend this small, relaxed all-inclusive reef tour.
The crew were amazing, the snorkel safari the best we've ever been on in clear, calm waters seeing beautiful corals, fish and turtles close up. Semi sub tour of the island, guided walk, use of paddle boards and kayaks and amazing food all included. A really great day out.
Thanks to all the crew. You worked so hard all day and were fun, helpful, friendly and very informative.
Thank you
Alison, Aug 2023 (Tripadvisor)
What an amazing day out in frankland Island.
Would highly recommended this trip – one of the best snorkelling I've done and its guided. if your not the best swimmer you can just walk straight into the crystal clear water and still see lots of amazing stuff.
The submarine was brilliant, got to see loads.
The island walk was very educational and saw some very unique things.
Great staff, great food. Overall amazing day out would highly recommend 🙂