Best Cairns Island to visit the Great Barrier Reef - Green, Fitzroy or Frankland Island?
Green, Fitzroy, and Frankland Islands are three of the most popular island tourist destinations in Cairns, Australia. While all three islands are great and worth a visit, by far, the best Great Barrier Reef Island off Cairns for snorkelling and seeing beautiful healthy corals has to be the Frankland Islands!
Here are just a few reasons why Frankland Island is the best Cairns Island to visit for your next reef adventure!
Pristine beaches and crystal-clear waters
Frankland Island is known for its pristine beaches and crystal-clear waters. This is due to the Frankland Island Group being designated as a national park and therefore is protected from development and other human interference.
Healthy fringing reefs
Frankland Island is surrounded by fringing reefs, which are home to a wide variety of marine life, including colourful fish, coral reefs, and sea turtles, making the snorkelling opportunities on Frankland Island simply unbeatable.
Limited visitor numbers
Frankland Islands Reef Cruises is the only commercial operator licenced to visit Normanby Island, and due to tour numbers being capped at 100 passengers per day, the beaches are less crowded than on Green Island and Fitzroy Island, so you can have a more relaxing and private experience.
Exclusive access
Frankland Islands is only accessible by private boat, or with Frankland Islands Reef Cruises, which means that you will have the island almost completely to yourself! You can spend your day swimming, snorkelling, diving, or simply relaxing on the beach without any interruptions.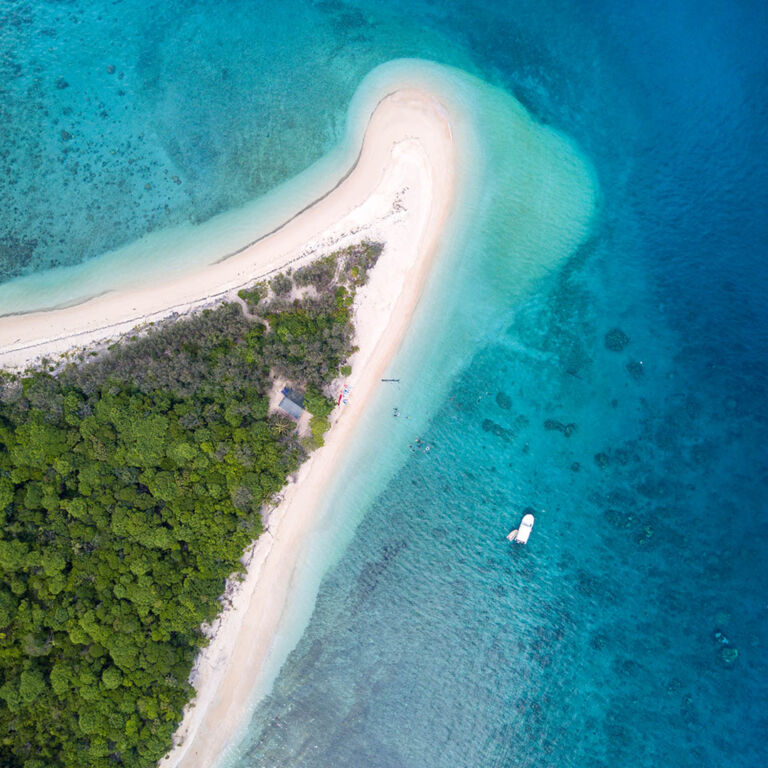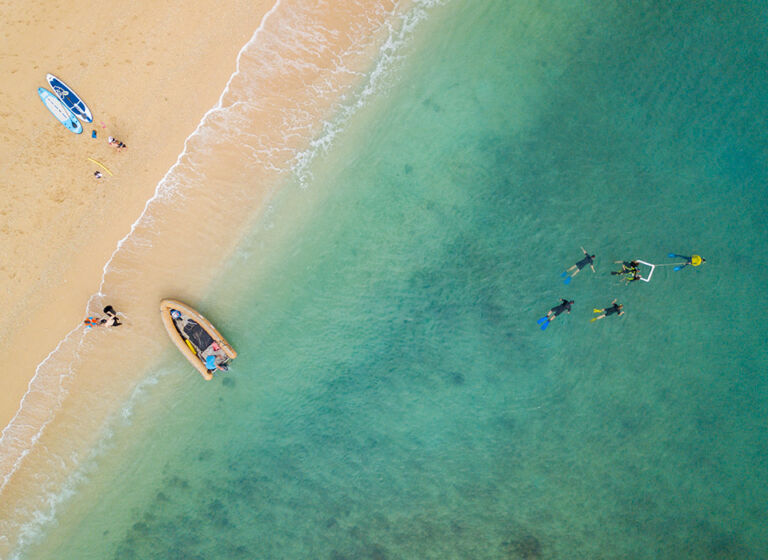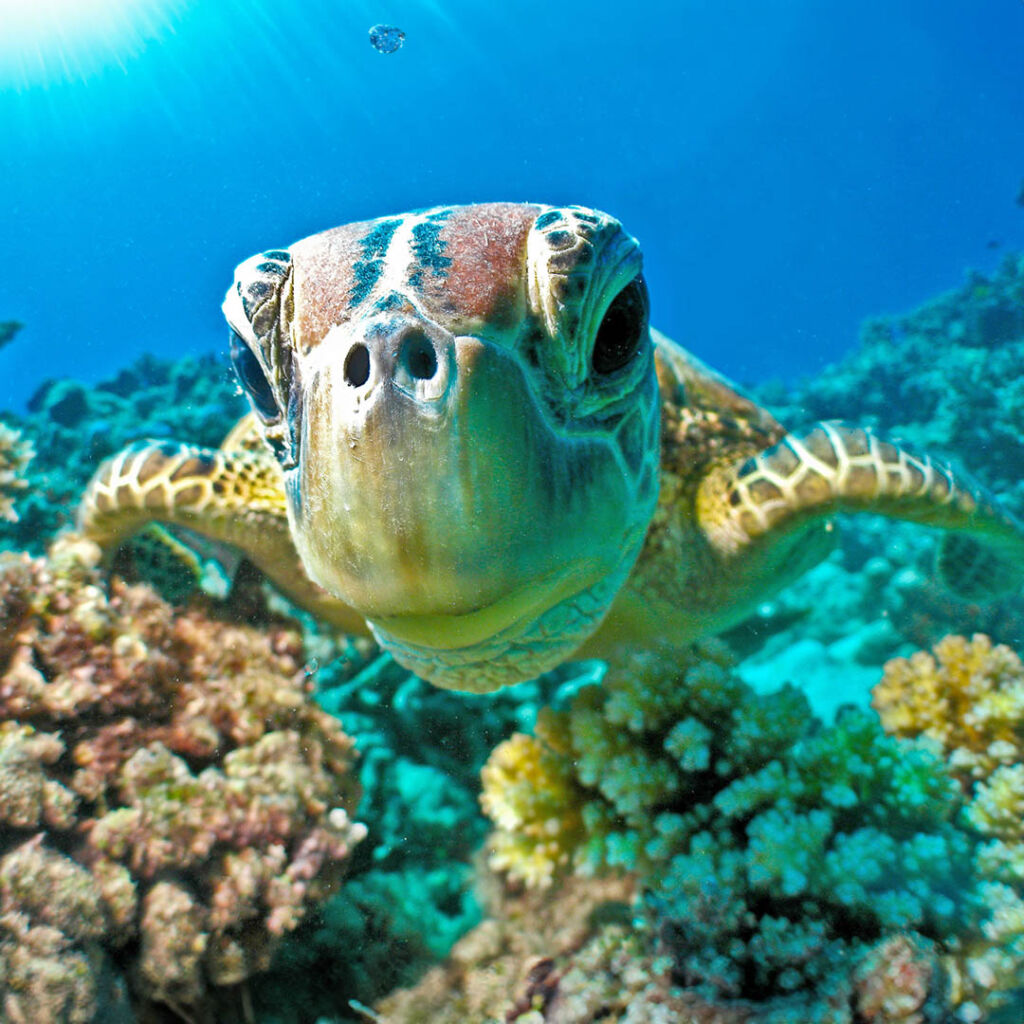 Shortest open-water crossing of all Cairns day tours
The Great Barrier Reef is undeniably beautiful, but for those who are plagued by seasickness, the 45-minute open-water boat journey to islands like Green Island and Fitzroy Island can be more pain than pleasure! Fortunately, the open-water crossing to Frankland Islands is only 30 minutes, and with most of the journey to Normanby Island being a calm water cruise down the Mulgrave River, Frankland Islands Reef Cruises is a great option for those who don't have strong sea legs.
More diverse marine life
Both the quality of the coral reefs and the diversity of marine life around the Frankland Islands are better than around Fitzroy and Green Island. This is because the islands are located in a region with a strong current, which brings in a variety of nutrients and plankton, as well as Frankland Islands being located further away from the mainland, as it is less affected by pollution and other human impacts.
All-inclusive tour experience
Unlike other Cairns Island Tour experiences, Frankland Islands Reef Cruises is all-inclusive, meaning no extra surprise charges for activities during the day. You can snorkel around stunning coral gardens on a guided tour with a Master Reef Guide, take a semi-submersible tour, go kayaking or paddleboarding, join a guided walk with a marine biologist, and tuck into a delicious tropical lunch all for no extra cost.
Overall, Frankland Island is the best Cairns Island for a unique and unforgettable adventure in the Great Barrier Reef. If you are looking for a secluded and less crowded island tour experience with excellent snorkelling and activities, then Frankland Island is the perfect choice for you!
Read more about Frankland Islands